Reasonable Suspicion Training: Presented by Alternative HR and Avera EAP
YOU ARE  INVITED!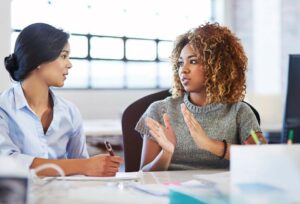 With the prevalence of alcohol abuse and illicit drug use, such as alcohol, methamphetamine, cocaine, etc., do you know what to look for in an impaired employee in the workplace? Do you understand the crisis that could happen if you have an impaired employee? If not, this is for YOU!
Who: This training is created for supervisors of any company, especially HR and top-level management and front-line supervisors.
What: This course will enable you to:
Recognize the signs, symptoms, and indicators of employees impaired by substances

Identify concerns and document action steps to maintain a safe environment

Understand appropriate policies and standards for an employer
When: Wednesday, July 20, 2022
Where:  In person and virtual
Time: 2:30 pm – 4:30 pm
This event is being offered both in person and virtually.  Click below for additional details or to register!
In Person Experience:
https://suspiciontraininginperson.eventbrite.com
Virtual Experience: